Welcome to Ceratec Audio Design – the loudspeaker manufacturer from Bremen / Germany.
Download our current catalogue.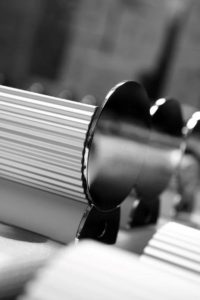 Ceratec offers synthesis of beauty, quality and functionality.Our products should meet expectations of every female and male customer at the highest level. Fancy technology is always inside, however, staying modestly in the background. This philosophy is summarised by Ulrich Ranke, Ceratec Managing Director: "I have given my heart to women and their wishes for a long time now. My wife – who also participates in the company activities – wisely and at the same time certainly lets me think in the right direction. And it is only thanks to this that our products became possible to realise.
---
Nevertheless, to be able to follow my profession in the area of the "high-end sound", I was looking to connect both worlds. I believe that with our products we have created a perfectly harmonious combination of taste and technology. Products that not only acclaim state of the art-quality but also reach this. We use aluminum, hand polished stainless steel and glass only – they are ideal to create design that women adore and that facilitates their access to the world of the male High-End enthusiasm."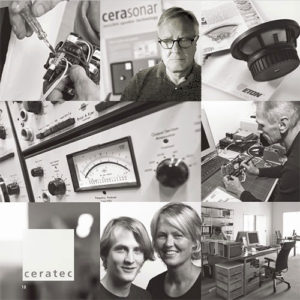 The creative and intellectual mainspring of cerasonar are Constantin, Julius and Ulrich Ranke. And it's Ulrike Ranke's passion to innovate which led to the birth of cerasonar, again one achievement that blends in the family tradition. As founder of the legendary hifi experts eton, Ulrich Ranke succeeded to revolutionize the market time and again since the 1980s, including the invention of the patented, ultra-light honeycomb hexacone® membrane. Maintaining the tradition, cerasonar heralds a similar paradigm shift in terms of invisible speakers.
On this year ISE we will present our new high-performance Cerasonar 4062×2 and other highlights. We are looking forward to your visit! ISE Amterdam RAI 07.-10. February Booth 7P-188
Ceratec Audio Design GmbH
Walter-Bertelsmann-Weg 2
D-27726 Worpswede
Telefon: +49 (0) 4792 9557080